Meal Planning Tools: A few of my favorites…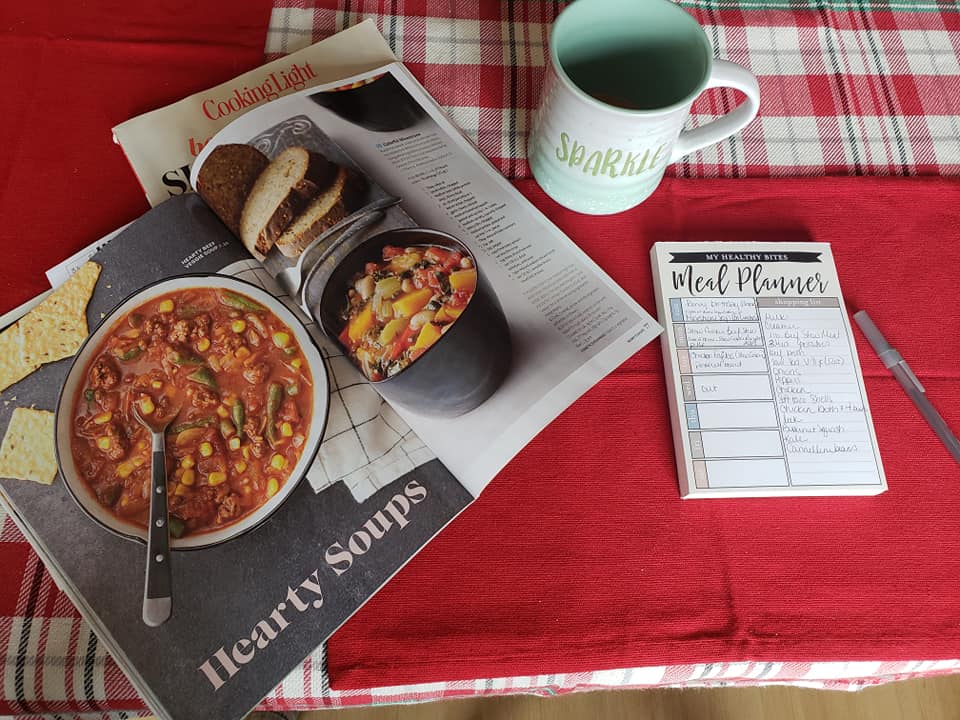 Meal Planning is a wonderful thing.  If you have already read my article on Meal Planning 101 – you already know many of the benefits of meal planning.  Now let's explore some tools that will make the process as easy as possible.  I have found these tools over the years meal planning – and they just make my life easier – so I'm sharing!
I realize some of you enjoy using more written methods of meal planning, and some of you are probably more technology driven and prefer techy ways of meal planning.  I will include ideas for both.
Get A Meal Planning Pad or App
Having a specified pad to write down meals – and create a grocery list as you go is really helpful!
Originally when I started – I didn't have a pad that had the grocery list – so I would create one on a separate sheet of paper (or in my phone).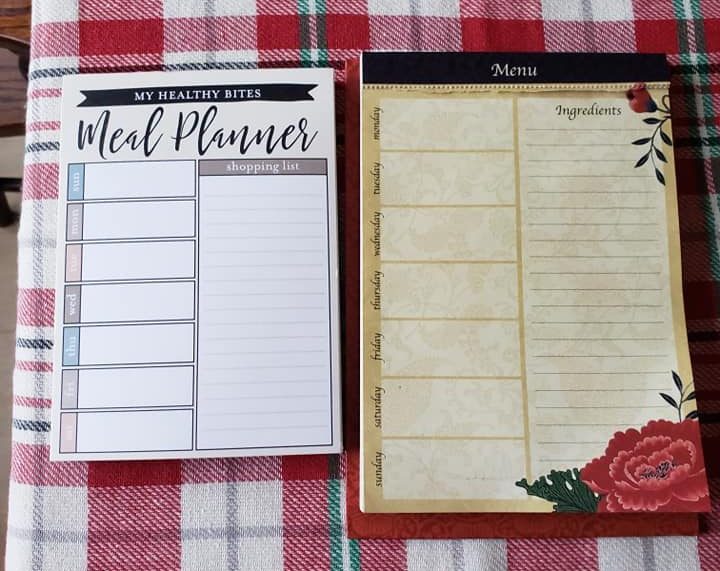 Later I found these pads that have the grocery list – and I just prefer not to have to grab a different pad to write down the things I have to pick up at the store. (The pad on the left I created on Shutterfly, the one on the right I found at The Christmas Tree Shop).   I will admit, I snap a pic of my grocery list on my phone, or enter the grocery list on in a grocery app – as I seem to always lose my piece of paper list!  The app I use is called Out of Milk.
*Some people prefer using a white board to write out the meal plan.  While this works for others in the house hold  to see it – I don't love this method – stay tuned for more on this.
*Techy: Yes, there is an app for that (or hundreds).  There are many meal planning apps out there that will help you choose meals of your liking, and even create your grocery list at the same time (like the app mealime).  Apps have their benefits – they are available on your phone at all times; they may be quicker as they present you with recipes that meet the needs/wants you told the program about; the grocery list is right at your fingertips on the app.  They also have their drawbacks: you may not be able to share the meal-plan or grocery list with someone else in the family who is willing to cook/shop; no one else can see it so you might still get the dreaded questions "what's for dinner" several times.
*Which ever method you choose to use – make sure it works for you!
*If you want to check out more Apps – check out this article on The Best Meal Planning Apps of 2019
Recipes 
Yeah this one seems pretty obvious – but you do have to have them to meal plan (even the ones that are in your head).
Cookbooks/Magazines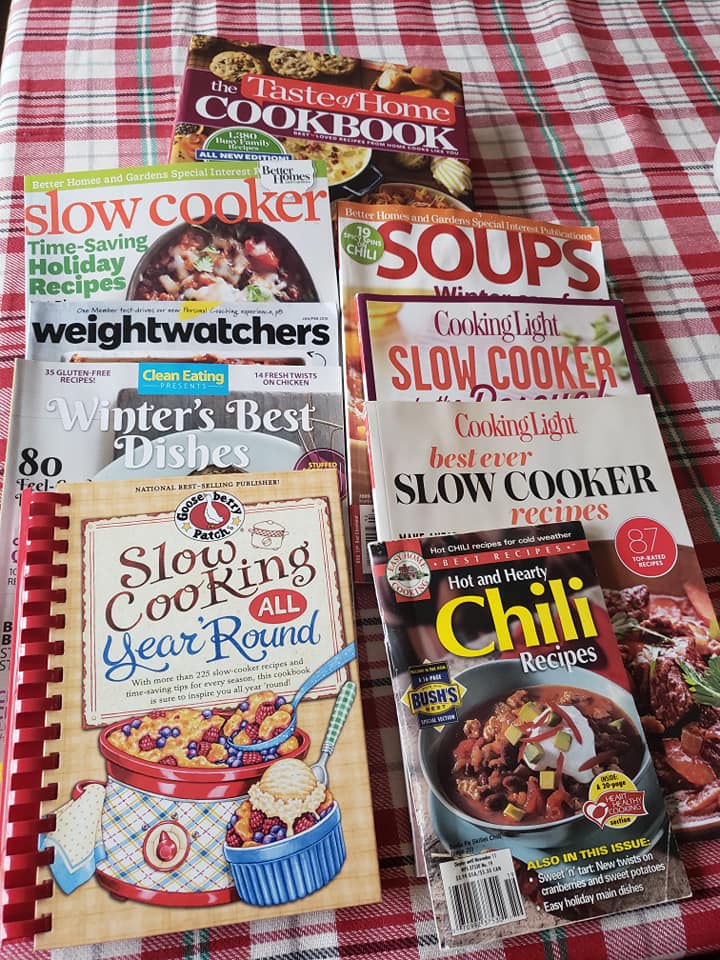 *Techy Tip:
Make a Pinterest Page of recipes you are interested in trying (you might want to organize these by categories- such as soups, crock pot, sheet pan recipes, etc)  Feel free to check out our pinterest page for ideas
Yummly – if you are trying to use up certain ingredients – you can type ingredients in yummly and it will pull recipes that use those.  That's just one of it's cool features – according to their webiste "Yummly's unique search filters allow you to narrow down your search by cook time, course, cuisine, occasion, diet, allergy, nutrition and more!" 
*There are many, many recipe sites – make sure wherever you get recipes from, there is a way to save them – or print them out.
Recipe Keeper
A binder – or on a techy device it might be saved for you – like pinning to a board that you made – or some sites will create a recipe box of your saved recipes – such as Yummly.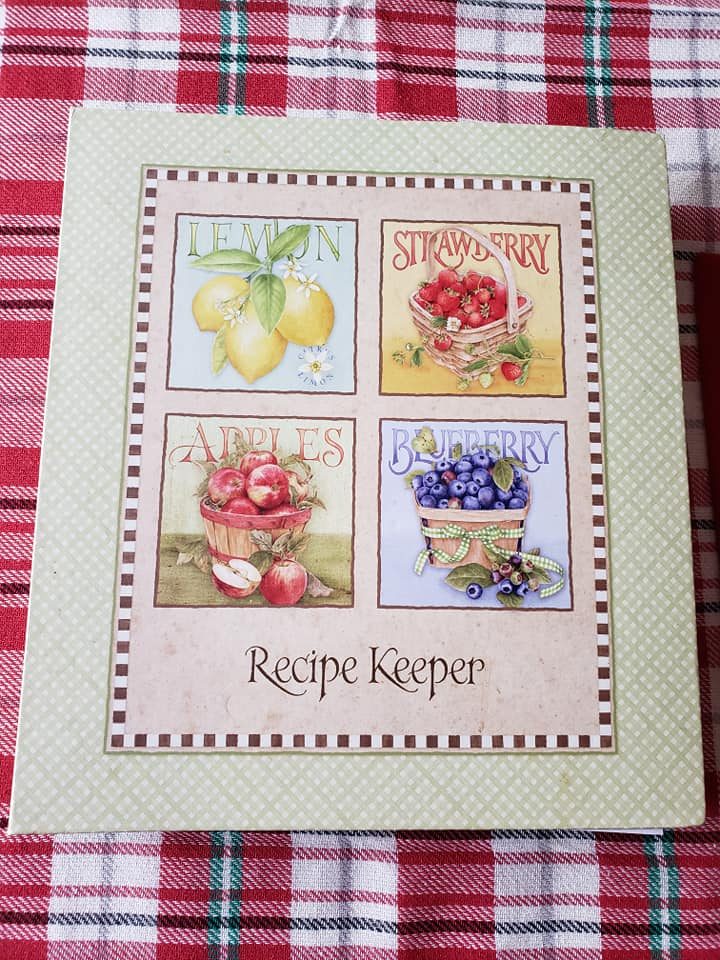 *Time Saving Tip: I like to save my meal plans (with the attached grocery list).  That way when I have a busy weekend, and minimal time to plan – I can just recycle a weekly meal plan that I already made.  This is why I don't love using a white board (because all that great work and planning just gets erased).  You could probably plan on paper, then transfer to a whiteboard if you really want to use one.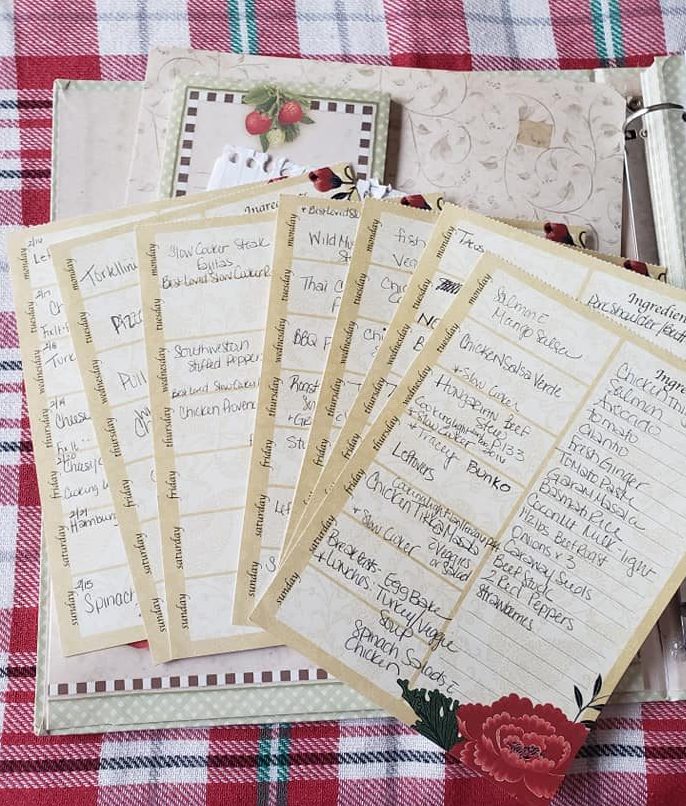 *That's It!  It doesn't take a lot of tools to meal plan – but having the right tools does make it easier and more fun!  Happy Planning!
Tracey Soulia MS, RD, CDN, CDE
Registered Dietitian/Nutritionist/Certified Diabetes Educator
My Healthy Bites Nutrition Services, PLLC.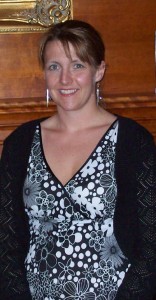 Tracey is a Registered Dietitian and Certified Diabetes Educator in Plattsburgh, NY. She enjoys cooking healthy recipes for her family, and loves involving her daughter in the process.  On her blog, she shares meal prep ideas, healthy recipes, nutrition tips and even gardening tips (to help you eat more whole foods).  Check out her social media sites for more great tips.