Healthier Banana Split
A fun and healthy twist on a banana split - great snack for kids!
Recently, I demonstrated a healthy snack as part of a fun day program at my daughter's elementary school.  I have been doing the program for a few years – and it's always a busy day – and lots of fun!  I try to do snack demonstrations of snacks the kids might be able to make with just a little assistance at home from an adult.  This year was a healthier version of a banana split, and it was a big hit!  The vast majority of the kids were brave enough to try it, and even better they said they liked it and would make it at home!  I do hope they will!
This snack is very versatile – you can use any type of berries your prefer; you could swap out the dairy yogurt for a non-dairy type (like coconut milk yogurt), or use a fruited yogurt you have instead of just vanilla; you could swap out plain yogurt instead of vanilla (if you are trying to cut down on sugar); you could even just skip the banana – and have the rest of the ingredients (although I'm not sure you can still call that a banana split, lol).
It's just amazing how much kids report they like to help out in the kitchen.  Doing a demonstration for them so they can make their own healthy snack is a great way to promote healthy eating.  As a dietitian, of course I just love this!!  If you are looking for other fun , easy to make afterschool snacks – also check out our easy banana yogurt pops.
Enjoy!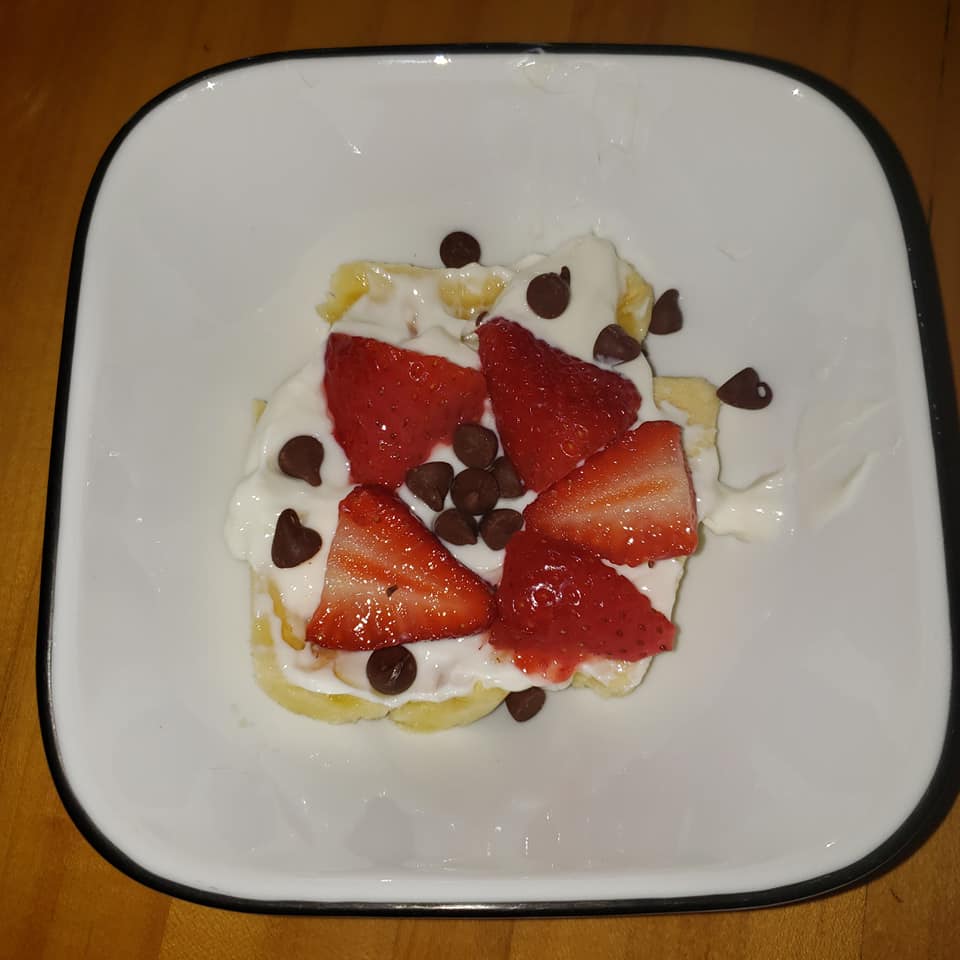 Healthier Banana Splits
Great Kids Afterschool snack - made with fruit, yogurt, and a little bit of chocolate for a treat.
Ingredients
1

each

banana

1/4

C

vanilla or plain greek yogurt

2

each

strawberries

or other berries ~ 1/4C

1

tsp

Milk chocolate chips

miniature chocolate chips will spread the chocolate taste further -
Instructions
Cut Banana in half, then cut both halves lengthwise and place in bowol

Place yogurt on top of banana

Slice strawberries, and place on top of yogurt.
Notes
*Nutrition facts calculated by Cronometer
1 Serving = 185 calories, 38g carbohydrate (calc. with vanilla yogurt), 7g protein, 2g fat.
*using plain greek yogurt will decrease the carbohydrates (and added sugar)
*you can use any type of berries you would like.
*Easily make this recipe Dairy Free - by using a dairy free yogurt like coconut milk yogurt (there are several brands now that have protein).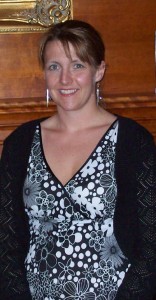 Tracey is a Registered Dietitian and Certified Diabetes Educator in Plattsburgh, NY. She enjoys cooking healthy recipes for her family, and loves involving her daughter in the process.  On her blog, she shares meal prep ideas, healthy recipes, nutrition tips and even gardening tips (to help you eat more whole foods).  Check out her social media sites for more great tips.