Baked Oatmeal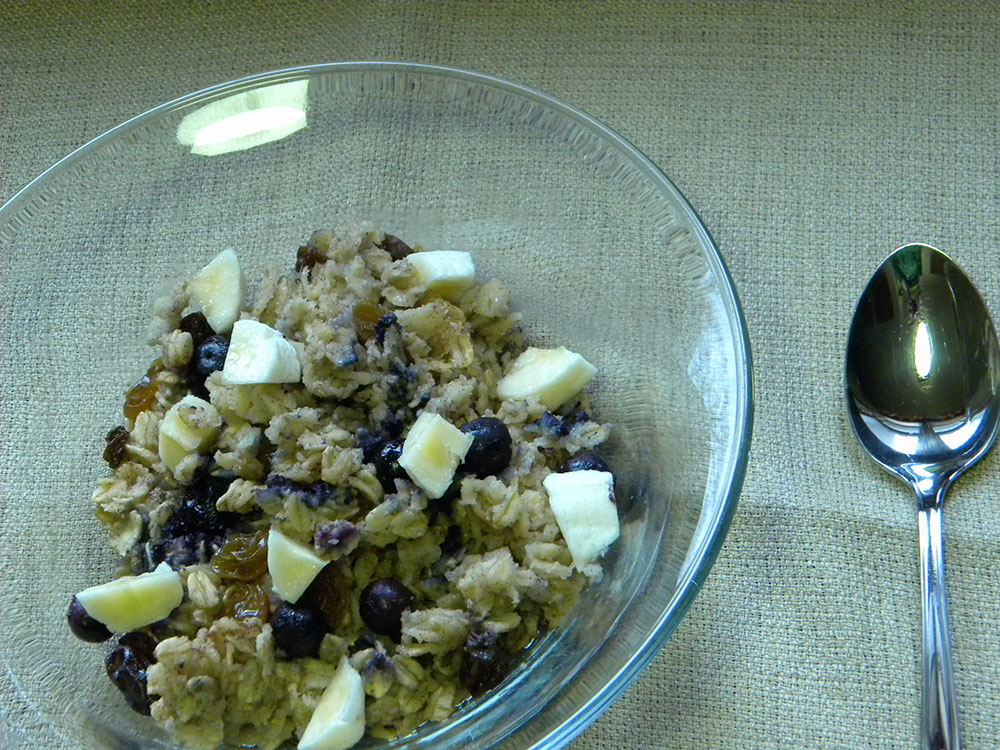 Baked Oatmeal –
Baked oatmeal is a great heart healthy recipe! Oatmeal is touted for being high in soluble fiber which can help lower cholesterol. It's also a great hot breakfast on a cool fall or downright cold winter morning. If you are just cooking for yourself – a batch of this may last you a few days (you can store the leftovers in the fridge, and just warm up in the microwave), but a family will likely gobble this recipe down in one sitting. You can also add whatever type of fruits you like… giving it an added boost of fiber, vitamins, minerals, and antioxidants.  I recently re-created this recipe to increase the protein content  – to help stave off hunger longer (with some choc. pb powder – which is also quite delicious).   It smells like a dessert crisp when it's baking, ahhh yum!  I hope you like it!
Customize it to your likes and needs:
Choose the type of fruit you like or have available (fruit can be cooked in the oatmeal or added after cooking depending on your preference).
You can also make it without the pb powder, it cuts the protein in half (so you might need some additional protein to keep your hunger at bay).
Easily make this recipe gluten free by using gluten free oats.
Lactose free by using a lactose free milk or nut milk.
Milk Free (for whey allergy/milk allergy) by using nut milk/and will need a whey free protein powder (PB Fit Plus also makes a vegan powder that is pea powder based vs. whey based – but always check allergen information).
Nut Free – Avoid PB Fit Plus powder – instead serve with alternative protein source such as greek yogurt (or a nut free protein powder).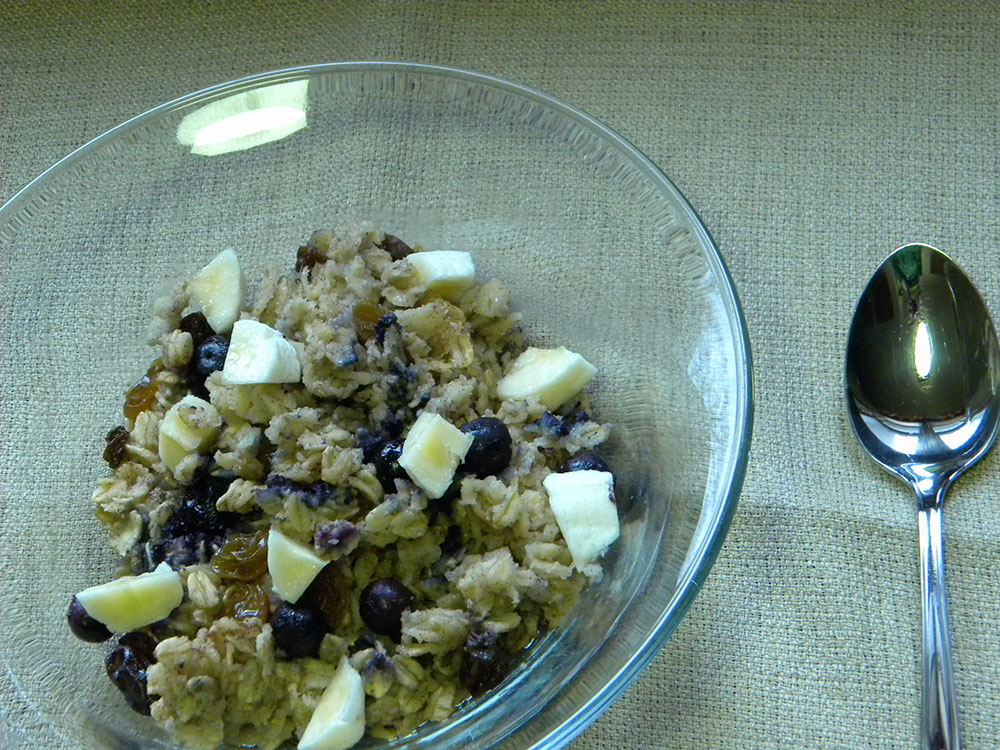 Baked Oatmeal
A delicious baked oatmeal dish you can make for the family, or bake ahead and eat all week. Smells amazing when baking, and even better when you eat it! The addition of the PB fit plus gives this oatmeal dish enough protein to keep your hunger at bay for hours.
Ingredients
2

Eggs, large

or ½ C egg whites in the box

1

C

1% Milk

*can use any fat milk or milk alternative like almond/soy, etc.

1/3

C

olive or canola oil

2

T

honey

¼

t

salt

2

t

baking powder

1

t

cinnamon

1

t

nutmeg

3

C

regular oatmeal

rolled oats

9

Tbsp

PB Fit Plus (choc/pb)
Fruit
2

C

Blueberries

or fruit of choice
Instructions
Preheat oven to 350 degrees.

Mix ingredients together

Spread into 9x13 sprayed baking dish

Add your favorite fruit (if you want them cooked – I chose to add in blueberries and raisins) Don't worry if it looks a little watery – the oatmeal will soak up all the liquid while cooking.

Bake for 15 minutes or until golden around the edges

If you want fruit that was not cooked (I used Bananas) – chop and place on individual servings.

Enjoy your hearty and healthy breakfast!
Notes
*Nutrition information based on use of Olive Oil, and 2 C blueberries for fruit
1 Serving (1/6th of recipe) = 427 calories; 19g fat (3 g saturated, 10 monounsaturated, 2g polyunsaturated, 0g Trans fats), 63mg cholesterol, 72g sodium, 154mg potassium, 50g carbohydrate, 8g fiber, 14g sugar (6 g added sugar), 19g protein.
Diabetic Carbohydrate choices: 3
*Original recipe published 1/2012 – re-created recipe and newly published 3/9/19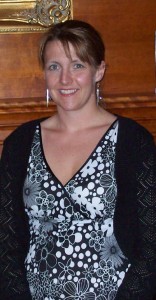 Tracey is a Registered Dietitian and Certified Diabetes Educator in Plattsburgh, NY. She enjoys cooking healthy recipes for her family, and loves involving her daughter in the process.  On her blog, she shares meal prep ideas, healthy recipes, nutrition tips and even gardening tips (to help you eat more whole foods).  Check out her social media sites for more great tips.