Eating Unprocessed: Prep and Start!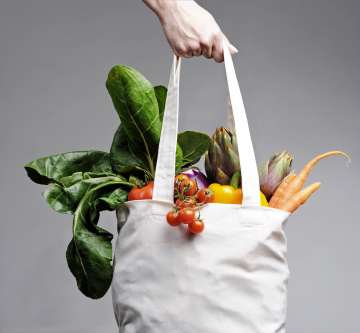 Preparation:
This month of unprocessed foods challenge is proving to be just that, a challenge! I started several days before the start date planning out my meals, making a grocery list and trying to stock my pantry appropriately. I found lots of meal and recipe ideas, as well as tips for a well stocked "unprocessed" kitchen (thank goodness for resources!). I was actually pretty happy to find out that I wasn't doing all that bad before… I had a lot of great ingredients meet the criteria (and use them on a regular basis, even prior to the challenge). But, other foods I was disgusted when I really scrutinized how much "crap" was in them… like bread I was using (I always make sure it is 100% whole wheat, and no high fructose corn syrup, and sugar cannot be high on the ingredient list… but there's a lot of other "crap" in there!!) I found that there are some boxed pastas and pasta sauces that fit the criteria, (I'm not a big pasta person, don't really need to carb load… but it's easy in a pinch).
So before the first day, for the foods that didn't work (like my bread) I made my own. 100% whole wheat, homemade, unprocessed bread (and it is REALLY good), and pumpkin spice creamer (I was using pumpkin flavored coffee, but that's obviously processed, so this is my pumpkin fix). Despite the fact that this took time, I was happy to be preparing to go unprocessed.
Questioning: Why go Unprocessed
My husband who I mentioned in an earlier post has adamantly refused to try this unprocessed food month, questioned me as to my reasoning for doing this. After I thought about it, my answer… "I feel that the additives in our foods may contribute to the significant amounts of cancers and other diseases, ADHD, autism, Celiac disease, etc that are ever so prevalant in our society and didn't used to be, so I would like to try getting rid of them and see how it goes. I also am interested in seeing if it makes my body feel any different, I feel good, but maybe I will feel even better. Lastly I have always fed our daughter mostly unprocessed and organic foods, and I plan to continue for her health". I think I got a hmph in response, but oh well… at least I clarified my reasons in my head.
The First Few Days
The first day went pretty smoothly… I had a shake for breakfast (plain greek yogurt, organic mango chunks, organic spinach, and organic milk). This was a usual breakfast of mine not long ago, I go through phases with my breakfast, so this was not hard. I brought and apple to work for a snack, and unfortunately was so busy that it was all I got to eat for the rest of the day until dinner. Ahh, and dinner… that was tricky. I had lots of good ideas for home, but October 1st happens to be my mom's birthday, and traditionally we take her out to dinner, to a restaurant of her choice. That threw a bit of a kink in the works… because there was no grass-fed meat for a choice, and I'm sure most of their food is processed. So I did the best I could… I chose whole foods (rice, asparagus, tomatoes, and chicken). Then my mom's birthday dessert came with multiple spoons, because she would not eat it all herself… and it had chocolate in it (I kind of like chocolate… really kind of like it). I took one small bite… that was it. I cheated… but only a little (is that redeeming… haha).
Day two was smoother since I didn't have to work or go out for dinner. I had the same breakfast as day one, lunch consisted of a slice of my homemade bread, and an apple with all natural peanut butter, and then another shake, this time with pumpkin – which wasn't so great. I was craving something sweet… and there are chocolate chips in my fridge… but I didn't give in… I had some unsweetened iced tea, and walked away from the fridge. (Whew!) For dinner I made sweet potato and apple soup. The recipe calls for homemade chicken broth, which I do not have on hand, so I used the boxed kind I had, which luckily was an all natural kind, but still not sure it really was a "legal" unprocessed food. I had the soup with a piece of homemade bread. My husband tried it, but wouldn't eat it for dinner, stating " you know I like my meat". It filled me up, but still I was craving something sweet… ahhh, but I didn't give in.
Today is day 3, and I have had a busy day setting up my new office for my business. It started off okay, I had another shake for breakfast. Being on the go, and not pre-packing some sort of lunch was a bad idea. I had to run to Walmart for some office supplies, and paint… it was 2pm and I had had no lunch, and was starving. I grabbed a banana, and while standing in the checkout aisle I was hoping to find some peanuts, or pistachios in the little bags, but instead I was faced with buffalo pretzel bits, an array of chips, and candy. It would have been easier if the line was moving along, but some guy had the poor cashier ring a bunch of stuff up, then decided he didn't want half of it… and, well you get the point. Does a Walmart line ever move fast… not here in Plattsburgh! So I had the banana, ran home and grabbed a few pieces of cheese (because I had to change to paint) and off I went. Anyway, when I finally got home, my little one (who has had a cold) was extremely tired… and fell asleep (with my blessing may I add, cuz oh did she need it!) at 5:30pm. It was 7pm before I could start getting dinner, and so I picked up the 100% whole wheat pasta, and pasta sauce – added in some veggies… and that was that. By 8pm I was having another chocolate craving… and decided to give in this time. With chocolate chips staring me in the face, I decided to hop on my computer and find an "unprocessed" recipe with some sort of chocolate… and I found a brownie recipe. It uses maple syrup instead of sugar, and cocoa was the chocolate source. I mixed them up, popped them in the oven, and crossed my fingers that they would be good and calm this crazy craving. Luckily, they were good, not as good as the type with sugar, but good enough to do the trick.
Learning Process
So, what have I learned over the past few days? This unprocessed lifestyle takes a lot of planning ahead, and preparation. I think it is a process to stock your kitchen appropriately, my pantry will just get better and better! I have to find more snacks I like… I love fruits and nuts, and veggies, but need to find other stuff too. I am finding myself snacking on slices of bread and butter now and again (oh did I not mention that above, whoops..) and despite it being unprocessed and 100% whole wheat, I really don't want that to be the food I am grabbing for when I am hungry for a snack. Overall I think I am eating a lot more carbs than I usually do (I am a dietitian, so I analyze these things), but once I get this down… I won't be. I don't feel any different physically, not that I have to… but just something I wanted to keep tabs on while I do this.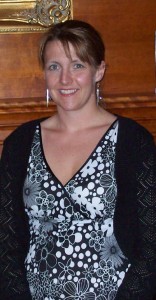 Tracey is a Registered Dietitian and Certified Diabetes Educator in Plattsburgh, NY. She enjoys cooking healthy recipes for her family, and loves involving her daughter in the process.  On her blog, she shares meal prep ideas, healthy recipes, nutrition tips and even gardening tips (to help you eat more whole foods).  Check out her social media sites for more great tips.