Superfoods to the Rescue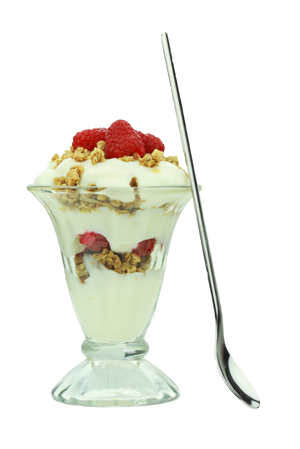 Superfoods as you might already know, are foods that are loaded with antioxidants, phytochemicals, and lots of vitamins and minerals… who cares you say? Well, all those special little components help to do all sorts of things in your body like help prevent cancer, heart disease, and lower cholesterol just to name a few! These are foods that are definitely worth adding in to your food plan! You can find list after list of different superfoods if you search the internet (which by the way is not always a great source of "reliable" nutrition information). The important thing is to find some foods that you will actually eat, and work at getting more of them in your diet
To get you started I've compiled a list of my favorite Superfoods. If you've never tried them, at least give them a chance, hey… you never know! I think these foods are pretty easy to incorporate into your meal plan – be creative!
Berries – YUM! Who doesn't like berries (alright maybe if you have diverticulosis, which is an intestinal disorder, but for the rest of us…) berries are full of several vitamins and minerals, fiber, and phytoflavanoids. They have anti-inflammatory properties (inflammation is the source of many diseases, and pain, like fibromyalgia), and can help lower the risk for heart disease and cancer. Blueberries seem to get a lot of the hype, but all berries are good for you! Aim for at least 1/2 C per day to pack that antioxidant punch! Drop them in your yogurt, add them to cereal, throw them in a smoothie.. (no this does not mean you should go through your nearest Dunkin' Donuts drive-thru to get a blueberrry muffin – that just might defeat the purpose… so add them to a healthy food).
Tea – Both Black Tea and Green Tea have antioxidants, and superfood properties. Green tea however has ECGC, a very powerful antioxidant. You can make hot tea or iced tea, add in some berries for an added boost. I like to have a cup before bed (you can get decaffeinated).
Whole Grains – When you are buying breads, cereals, or even pastas, look for the first ingredient to say "whole" and then wheat, rye, oats, etc. If it says enriched, a lot of the health benefits have been stripped away. Whole grains have have fiber, vitamins, and minerals. Try Quinoa, a whole grain that has a good amount of protein. To get more whole grains, replace your current starch products with some of the whole grain variety, make pancakes with whole grain flours, eat oatmeal, etc. There are lots of ways to get in more whole grains. I like to look for whole grain products that don't have high fructose corn syrup (a highly processed type of sugar), but that's up to your individual preference.
Sweet Potatoes – These are a good source of Vitamin A and fiber. If you replace eating white potatoes with sweet potatoes, you will really be getting more bang for your buck. They are great baked in the oven, or made into sweet potato fries (just cut up like fries, add a small amt of olive oil, cayenne pepper, pepper, parmesan cheese, and salt), and bake in the oven until crispy.
Salmon – Here's a great protein source, and it packs a punch of omega 3 fatty acids which are known to help prevent cancer and Alzheimer's disease, as well as help fight depression. Aim for 6 to 9 oz per week. Bake, broil, grill, etc (be sure to avoid breading, and frying or you will kill the health benefits with all that fat).
Broccoli – This superfood is thought to help reduce the risk of breast cancer. It is rich in Vitamins A & C, fiber, Calcium, Potassium, Iron, and Folic acid. It is also easy to prepare, just wash and steam, it goes well in salads and stir-frys, and its great to munch on raw. Avoid boiling as you will lose many nutrients in the water.
Pomegranite – These are not only healthy, they are very pretty. They are showing promise to help decrease risk of cancer, lower blood pressure, and lower the "bad" type of cholesterol. To eat them, score the outside, then break them open (do not cut through, or you will have a red, juicy, mess), pick out the red seeds and eat them, or add them to your tea. On Christmas I had relatives over and we added them to Mimosas, they made the drink red and floated to the top, very pretty.

Greek Yogurt & Low Fat Dairy Products – Of course we get calcium from these products, and they are usually fortified with Vitamin A & D. Greek Yogurt is high on my list because it has a creamy texture, has pro-biotics which are helpful to those with irritable bowel syndrome and might even help boost the immune system. It also has double the amount of protein as regular yogurt. I buy the plain type (to cut down on the amount of sugar added) and add my favorite berries to it. It's a great snack or part of a meal. Yogurt can also be used in recipes in place of sour cream, I have even used it in brownies in place of oil – and they were yummy!
Dark Chocolate – Yes, I too am a chocolate lover, are there are times when I just feel like I HAVE to have it! Dark chocolate has many antioxidants (because it has no milk like its milk and white counterparts, so the cocoa is much more concentrated). Look for varieties that are at least 70% cocoa, and keep the portion small. While it has healthy properties, it also has saturated fat (one of the less than healthy types), so eat in moderation.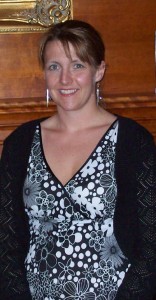 Tracey is a Registered Dietitian and Certified Diabetes Educator in Plattsburgh, NY. She enjoys cooking healthy recipes for her family, and loves involving her daughter in the process.  On her blog, she shares meal prep ideas, healthy recipes, nutrition tips and even gardening tips (to help you eat more whole foods).  Check out her social media sites for more great tips.